G.N.A.R.
Ok, so I got burned at my own game of gnar that I introduced to the boys in La Grave.  But it was a good burn, Hats off to Pella and Keith for pulling this one off. Some serious GNAR points to Pella for this one.
So the story goes like this, My good friend Liz Smart who by the way just received full IFMGA certifaction and joined Miles and I on our ski descent of the west face Eiger, was given this shirt by none other then Glen Plake himself.  Liz said she could not wear the shirt but however knew someone that could, Yours Truly.  The shirt actually says It must Suck to ski like you.  Keith stole the shirt from my house and Pella wore it to a Friday night K2 Skiers Lodge dinner but had it slightly altered.  Pella claims I am crying in the photo, I just think I am laughing really hard that tears were created.  None the less Nice job boys, I have to check but I think about 5000 points or so for that one.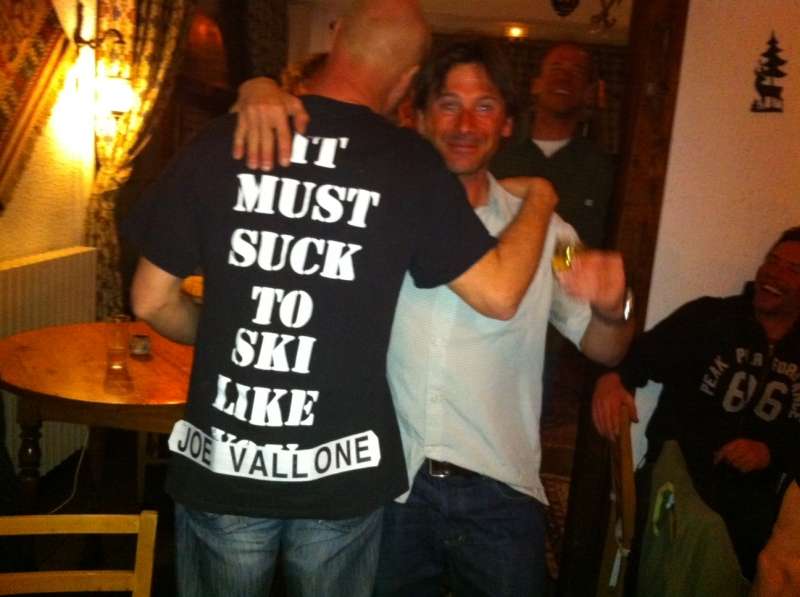 Needless to say, 2 weeks later I had to follow through,  not very original but still fun.  Pella was trying to cry to make me feel better.  But I think Pella knows the truth and I am so much better then him. 🙂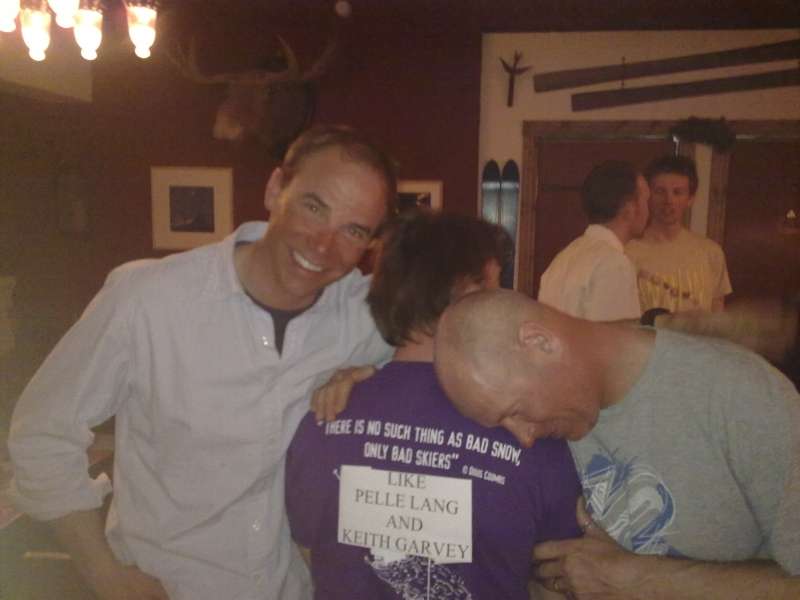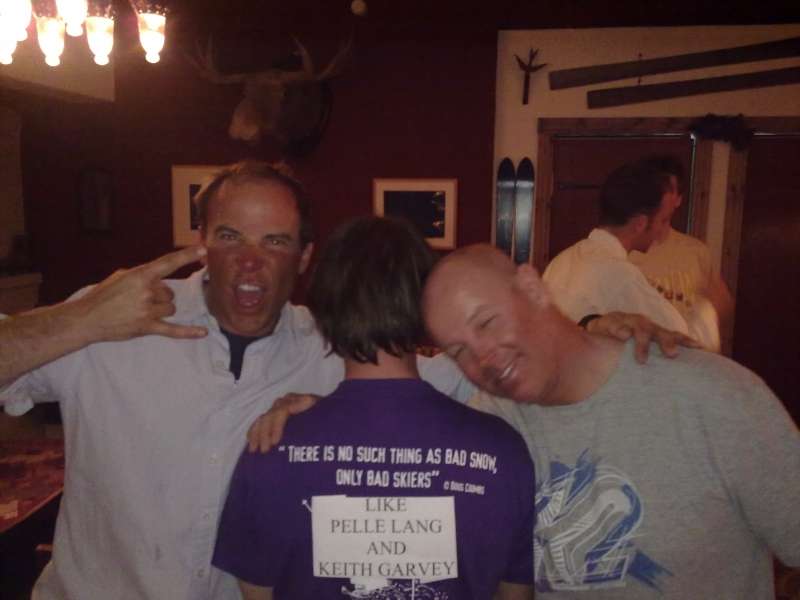 Special thanks to Shane Mckonky for making skiing fun and providing the game of GNAR for the children of La Grave!