Best weak of guiding all year!
So these guys get a hold of me through a word of mouth reference and book me through my website.  I spent the whole season educating the folks of La Grave about the game of GNAR and playing my own game of it.  It is a brilliant game and I have to thank Shane for all he did for our sport,  it was because of him I had my first ski sponsor and was an original member of the Volant Machete Mafia back in the Day, and more importantly it is because of him that we have GNAR.
So to my surprise these guys show up having been following my blog all season and bringing GNAR with them.  They were the first group I had this year that I did not have to explain the rules too.  Needless to say we clicked straight away and had an amazing time together.  I didn't have to chase snow with these guys, I didn't have to rush,  They were on vacation and they new it,  the best group I had and guests that really understood what La Grave and skiing is all about in my honest opinion.  It wasn't about the snow it was about where we were, but we did get some nice snow along the way.
And they all had a real pair of skis for a real mountain, I usually have to tell the folks I am with to go get different skis, LOL.  I was kind of jealous of the CR pro models,  they looked fun, but still no S7.
This is what I looked like after playing the toughest competitors of GNAR all season.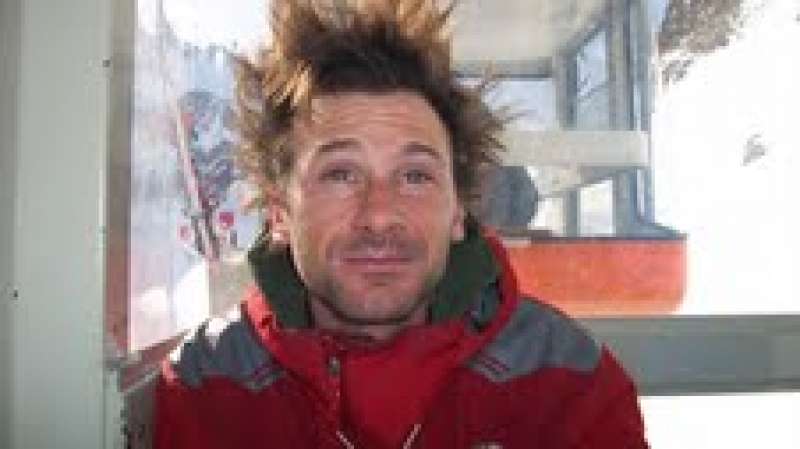 They really did get off while whacking there poles, no pun intended.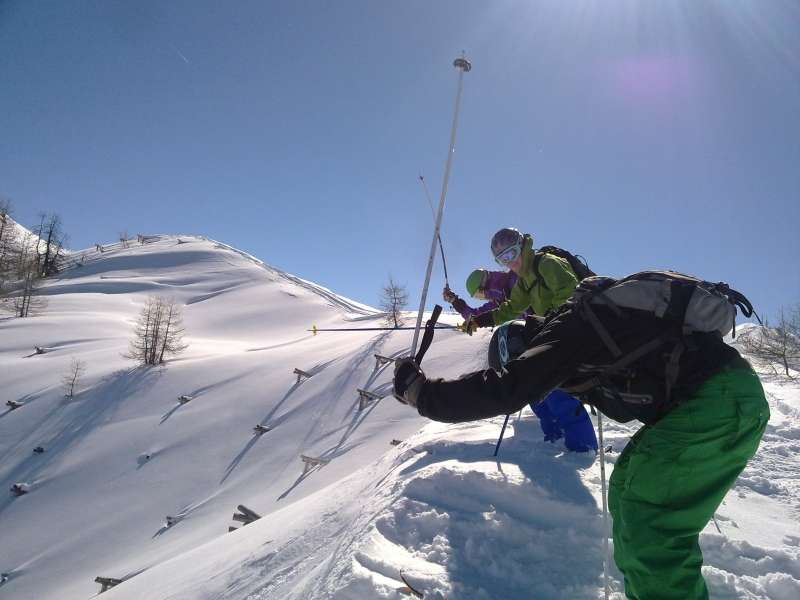 They were so good at it,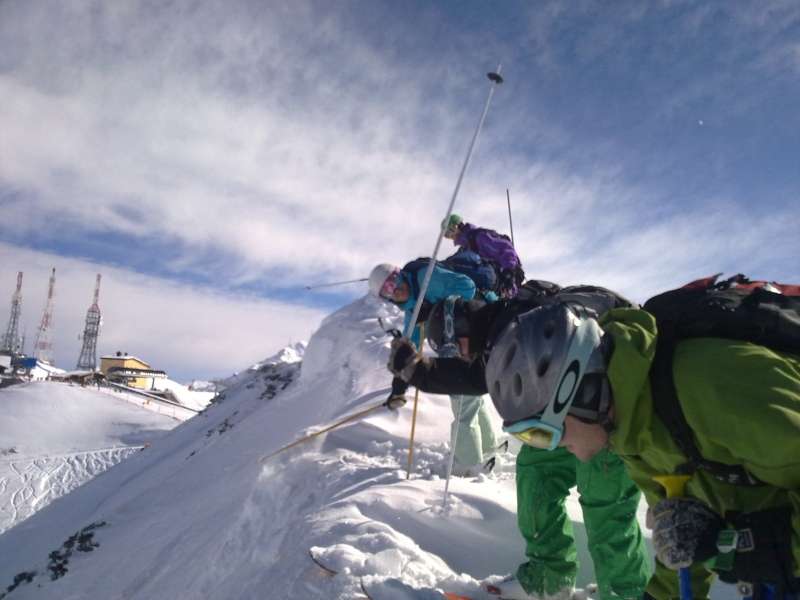 I had to join them for a whack.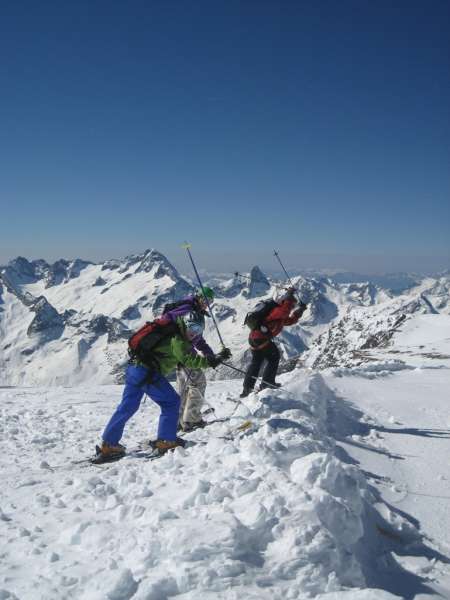 Our first turns of the week in Pregalato Italy.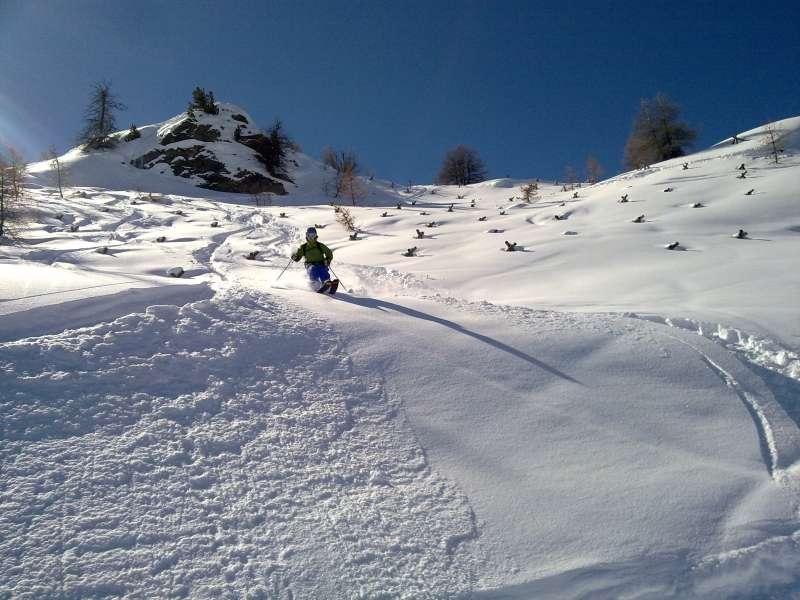 Onsight guiding some new lines in Italy.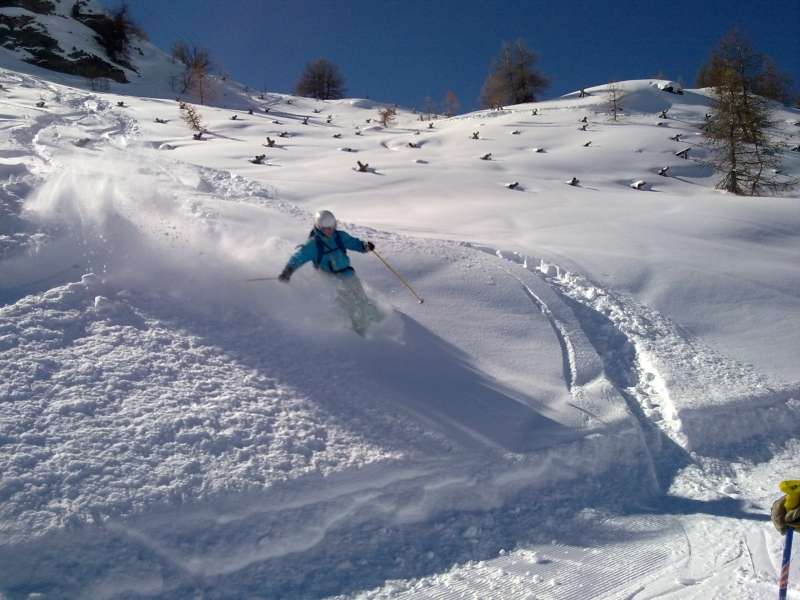 My only group all year that was psyched to hit pillows.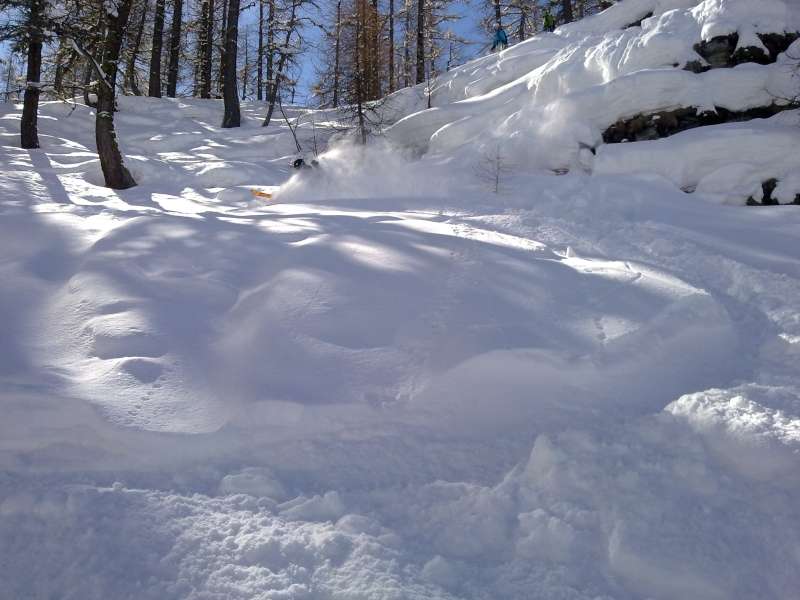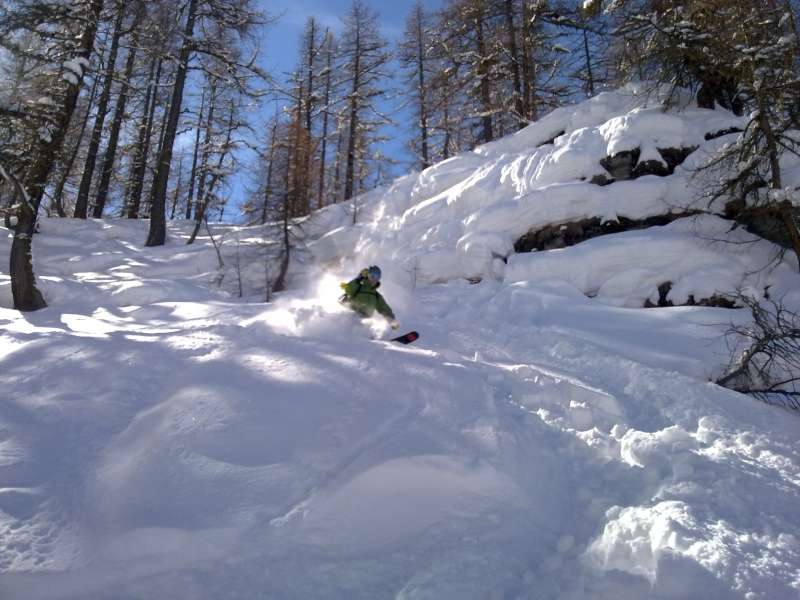 Sending!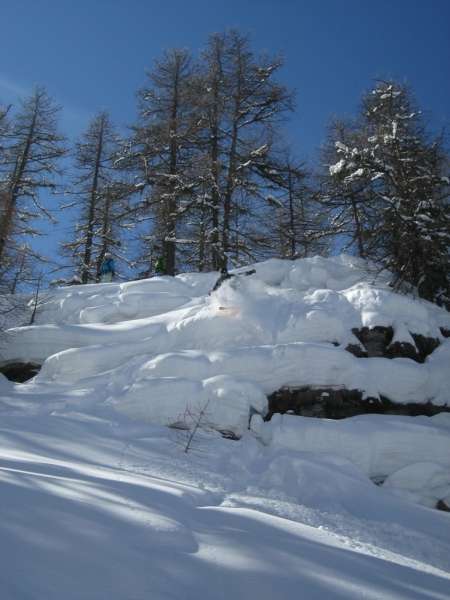 Sending Harder!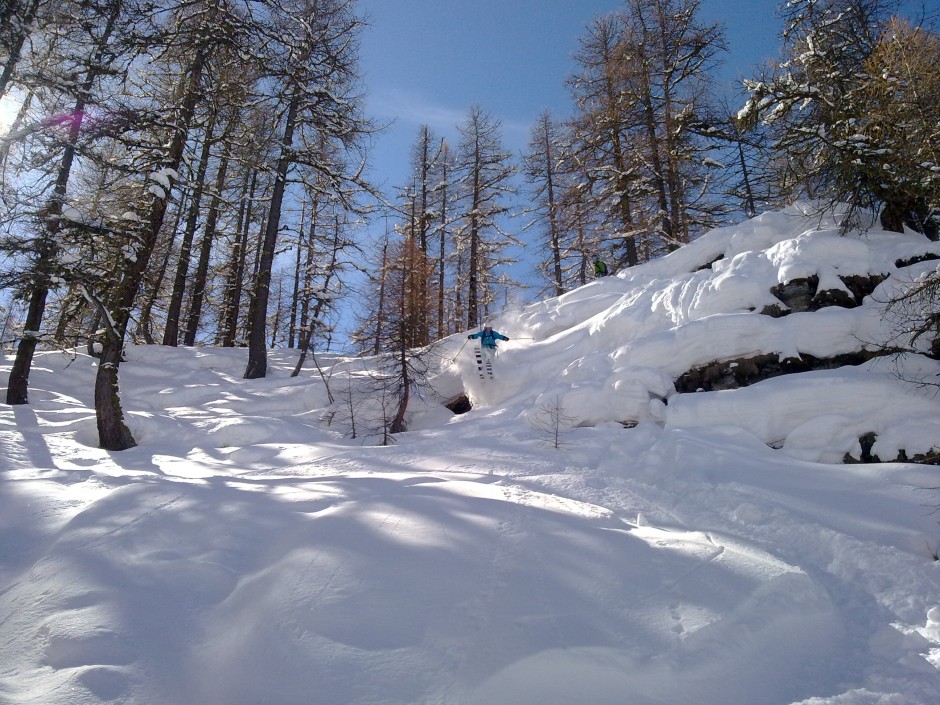 It's nice to have a guide that skis, loves to ski and loves to let his guests ski too.  If you like what you see hire me and I will let you do this too. LOL,  I just have to give myself a plug because I know you won't do this with most other mountain guides. 🙂 I'm so much better then them.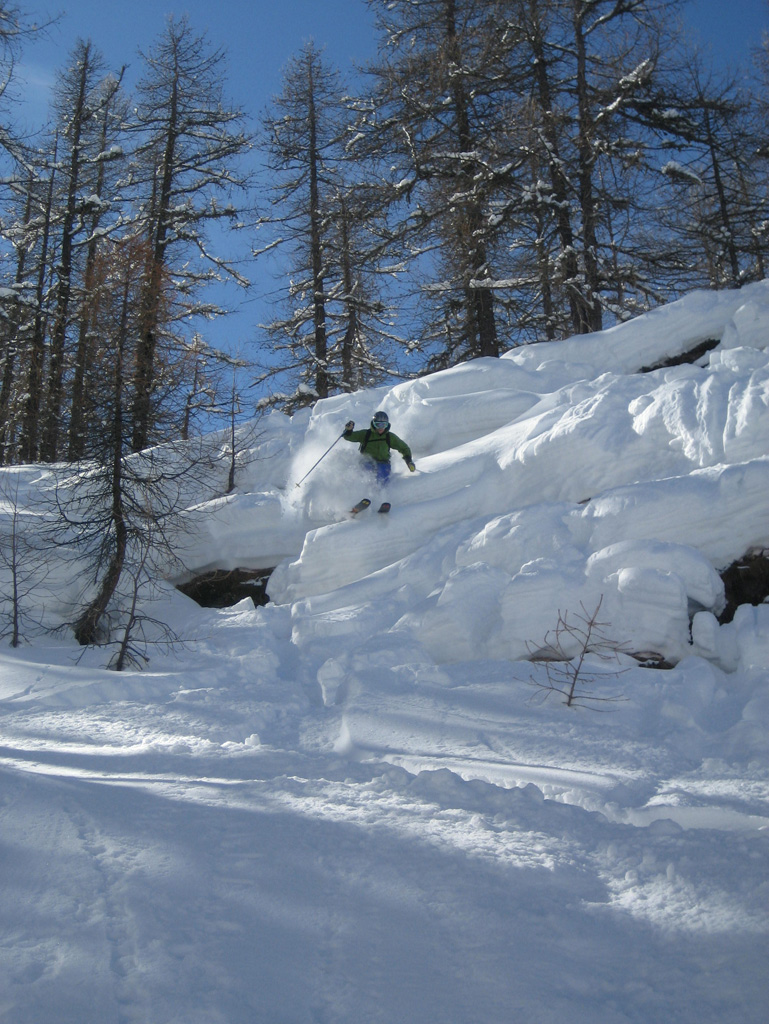 Triples and doubles to your hearts content in the forest of Pregalato!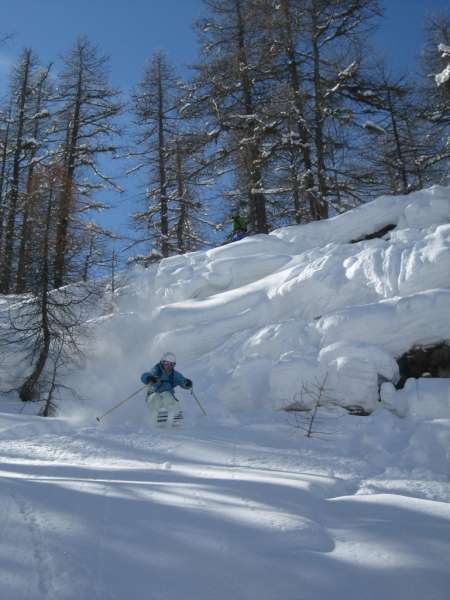 Does your guide let you do this?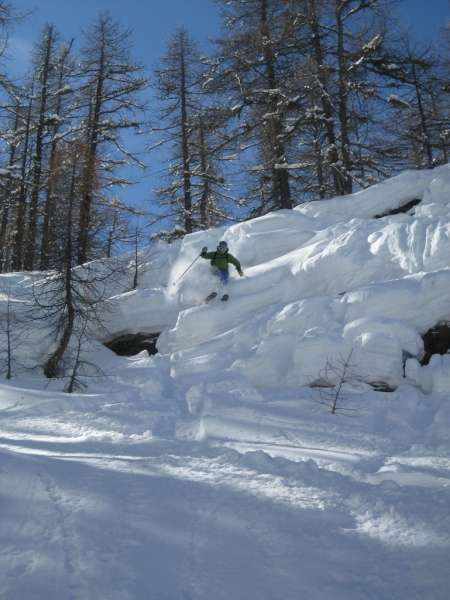 Italian Fashion at it's finest the women in white has sunglasses that fold outward from the middle and the women on the left has a backpack integrated into her coat!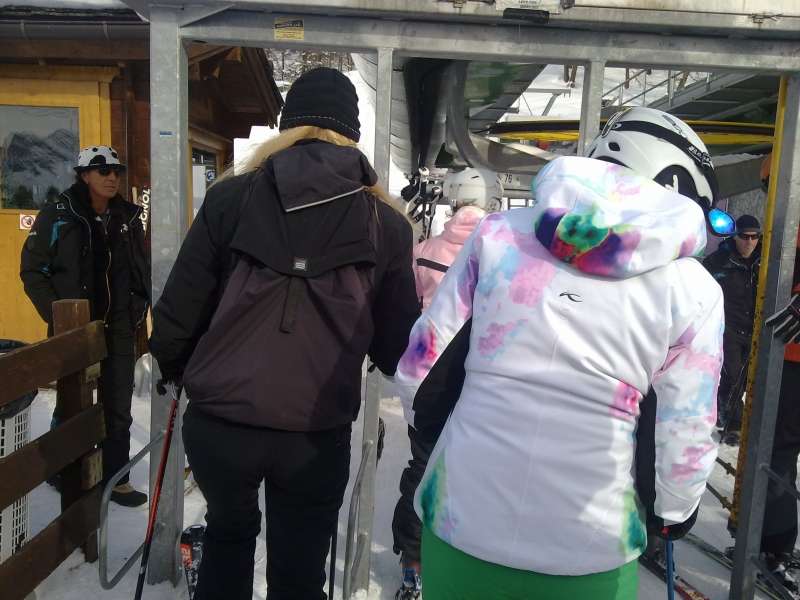 Can't get that in France , the finer things in Italy.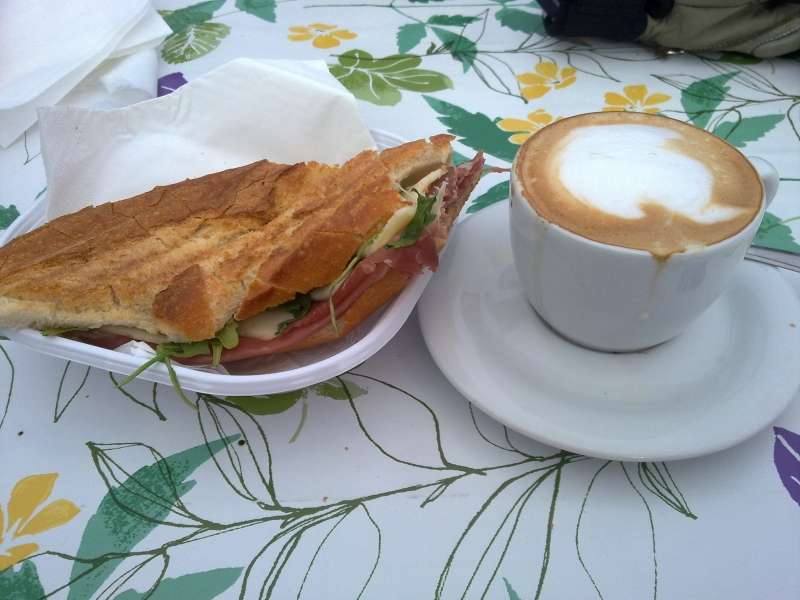 Taking it all in, These guys know how to have a vacation.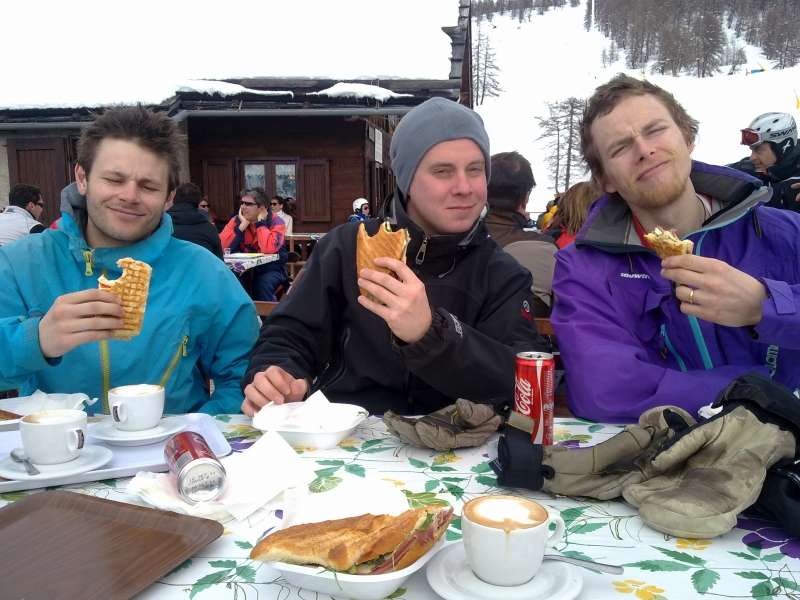 So they all think they are getting GNAR points for peeing in a Gnarly place, but I guess for these dudes they were in an uncomfortable place, maybe because they are Pole whacking a bit closer to eachother then most guys would feel comfortable! Gnar points?  I say gay points!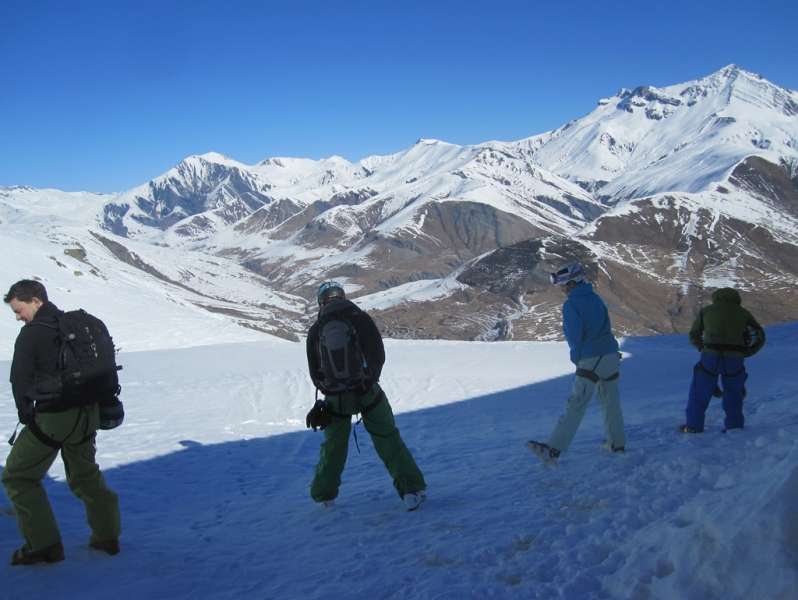 So we did a small hike for this shot, quite tasty, but the last man on triggered a nice crossloaded pocket in the tube, pretty exciting for Italy.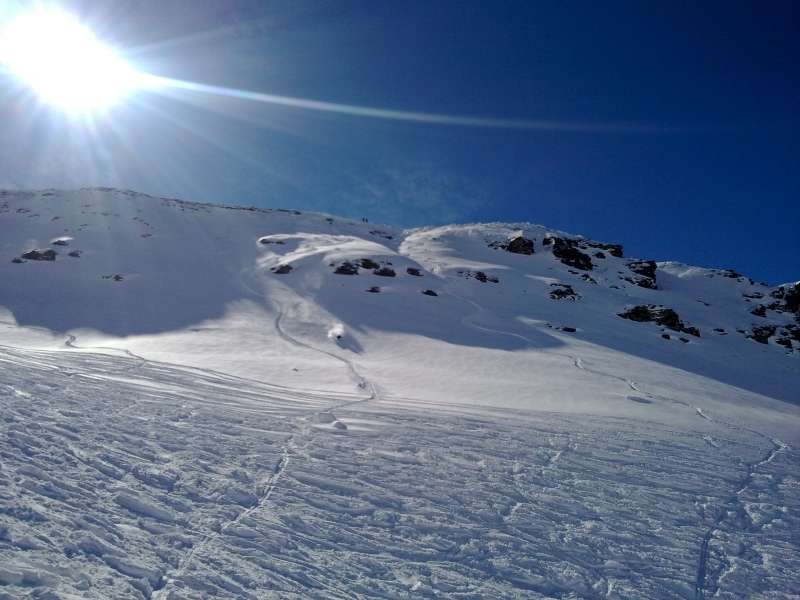 It didn't suck.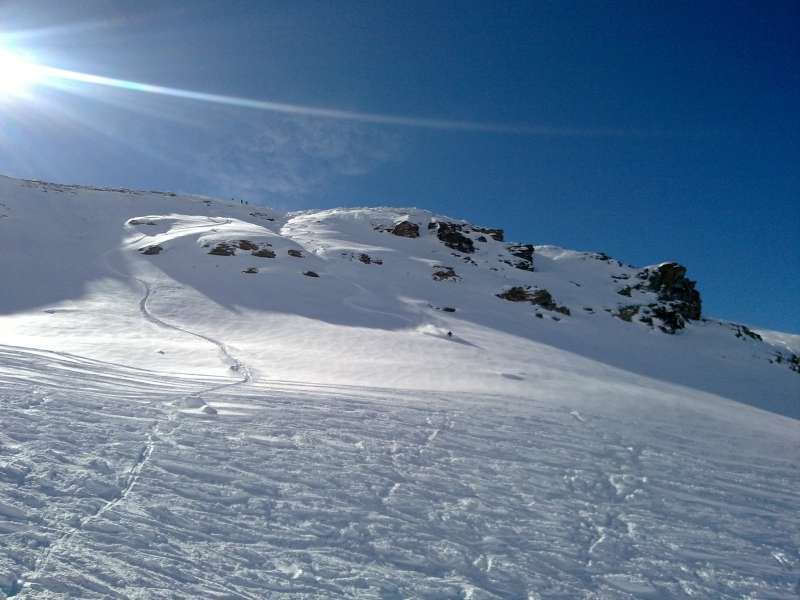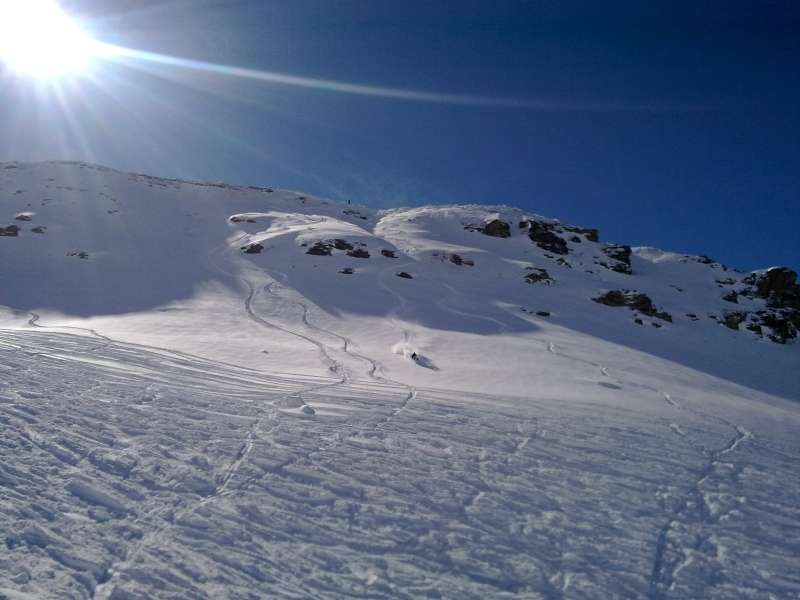 another Lap of untracked goods.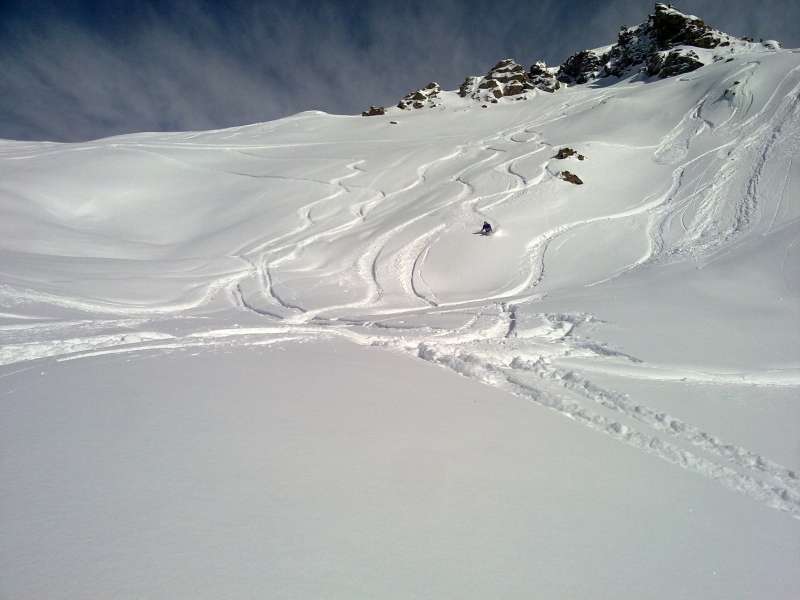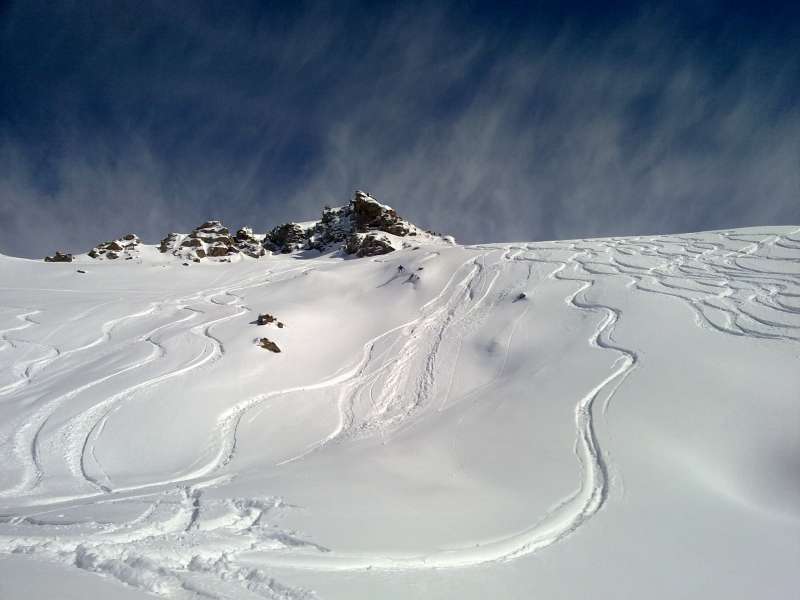 This was our final run of the day and we stashed a car way up the road for a long descent to our car.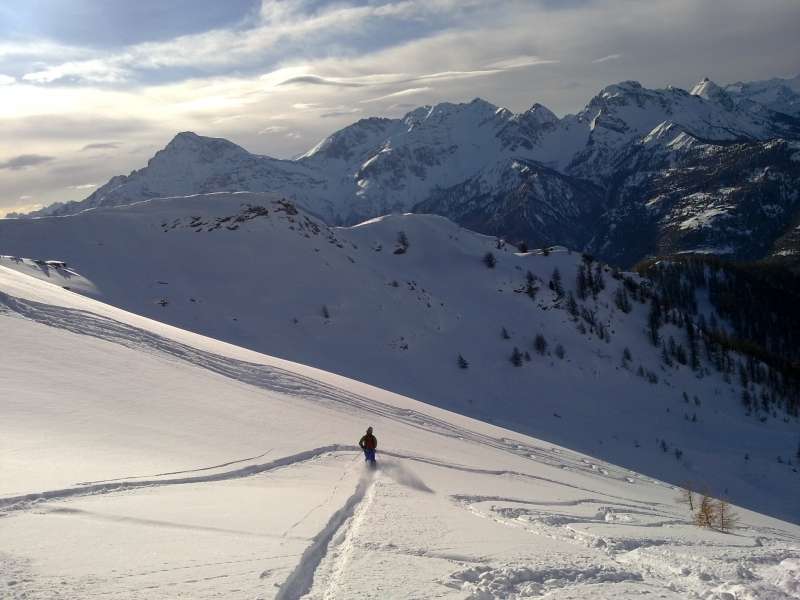 Skied about 1400 meters of untracked cold smoke to our car.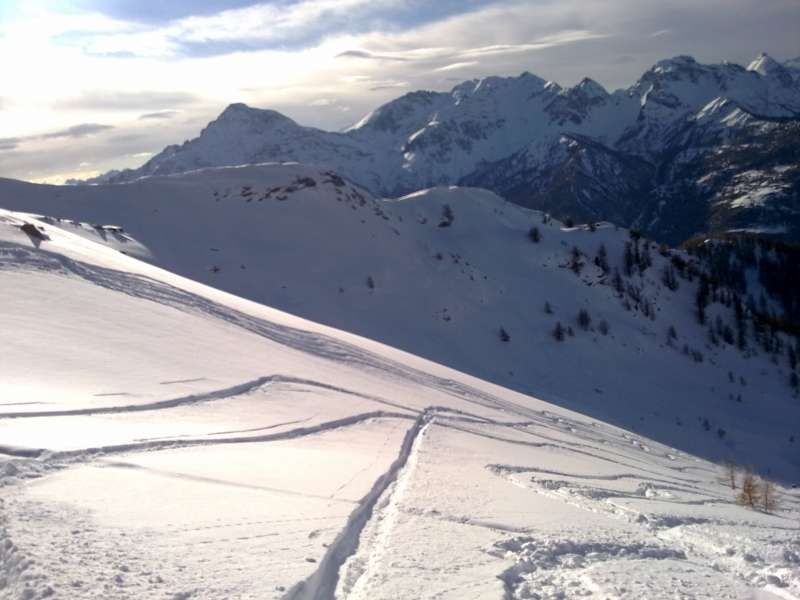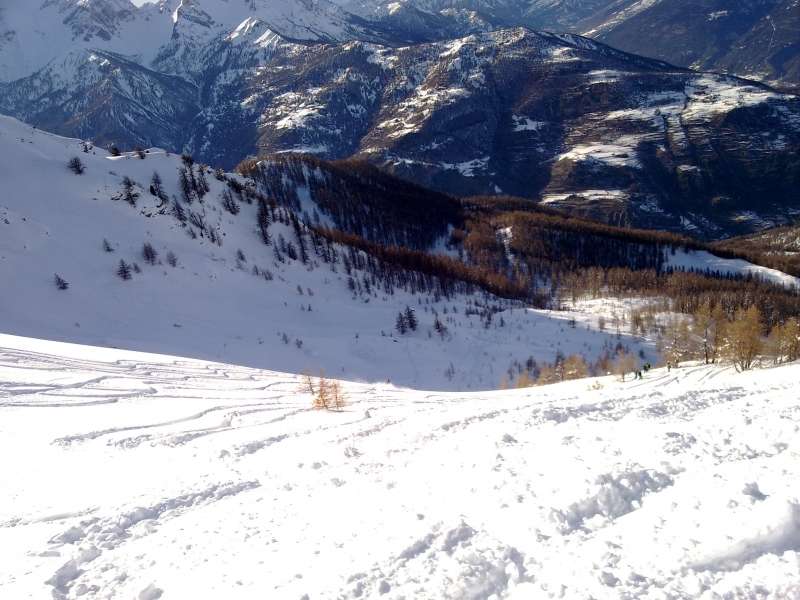 Looking back at the upper half, I think this is a claim for ripping the shit out of that slope.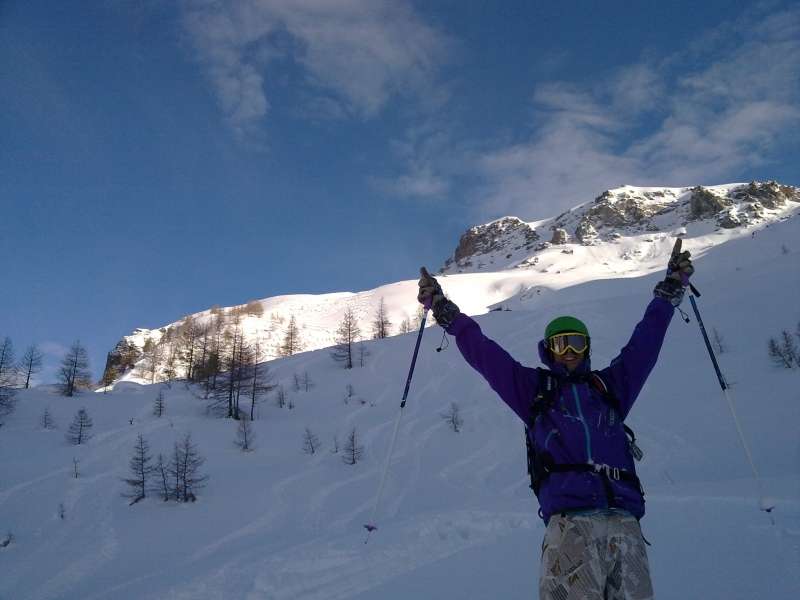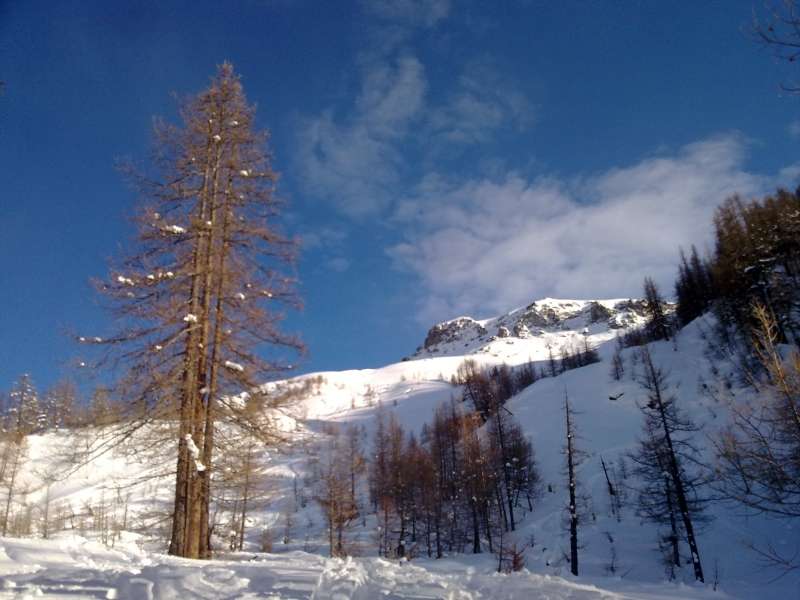 The confused guide?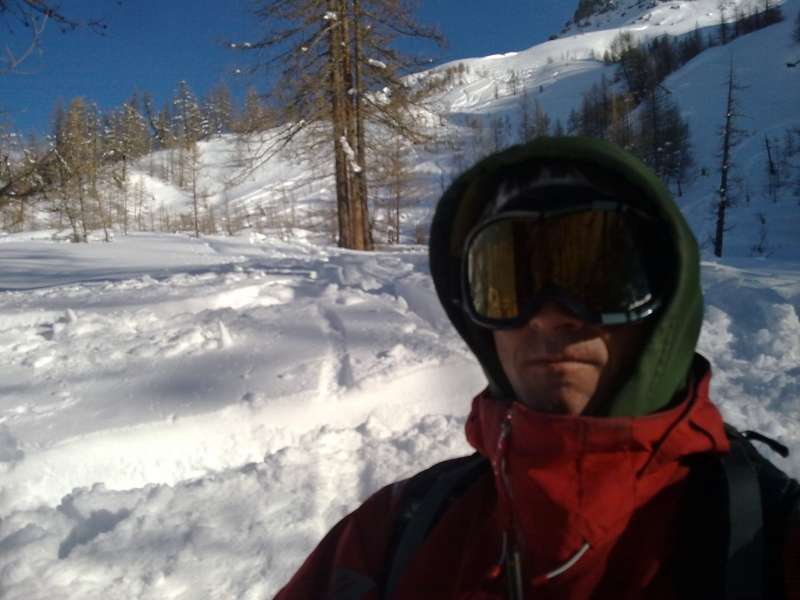 Taking it all in.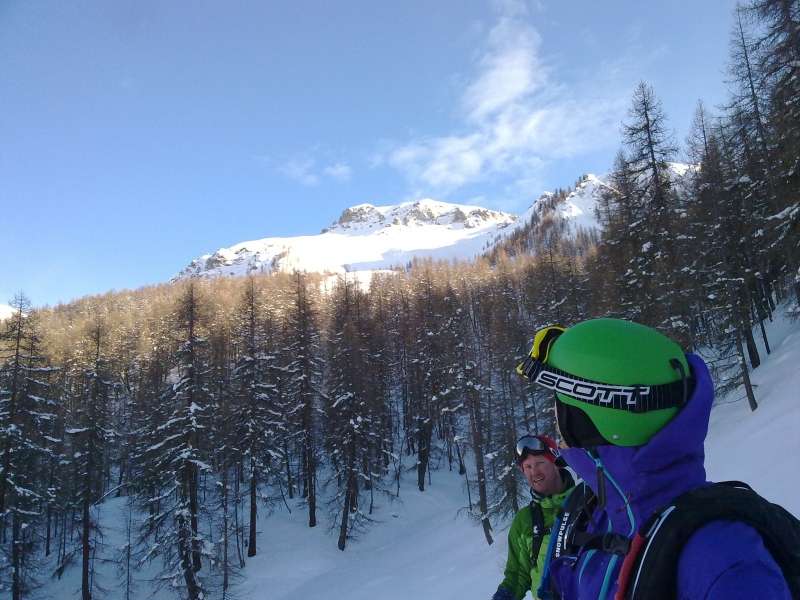 Literally skied to the road and our car was right across the street waiting for us.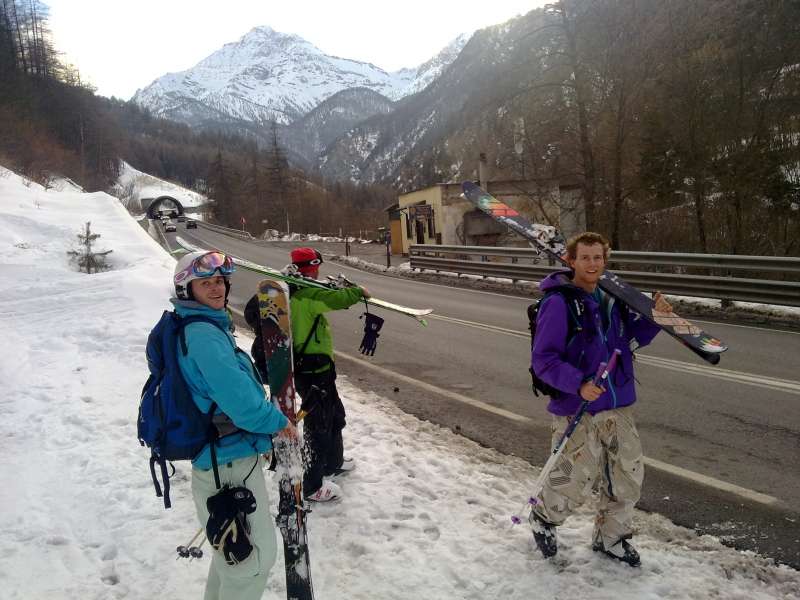 We even got to do some mini golf in the Freaux,  How many people skied the Freaux this year?  It skied like a creek boat run, so much fun.  "did you see me rip the shit out of that"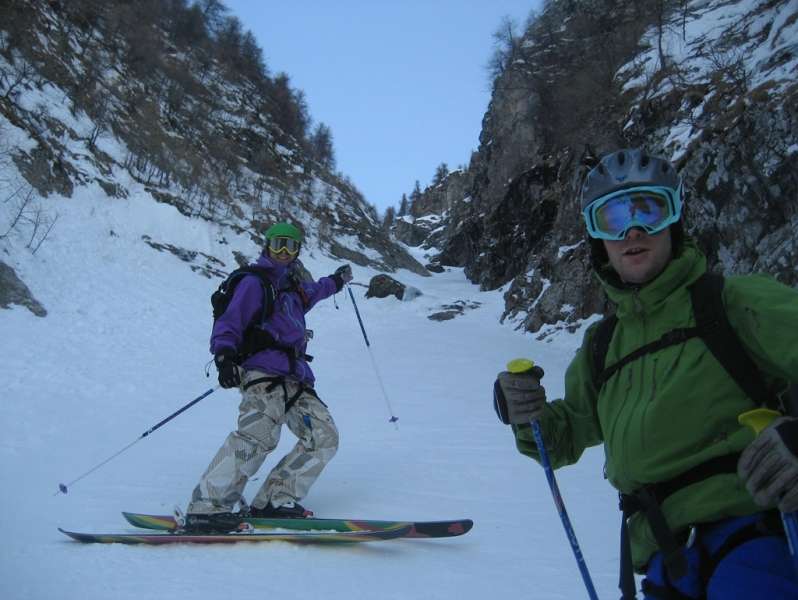 This was right off the top 3200 heading into the Girose,  Look at the track, The most inconsistent and punchiest run of my life,  Its steeper then it looks, but I was punching on every turn, kind of heady. But none the less, good skiing.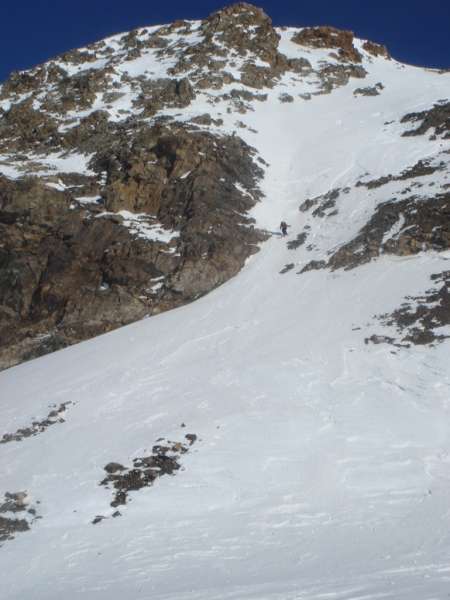 Ripping the shit out of the Patou! I wish I had pictures of the feature that grew in the entrance from the wind event we had.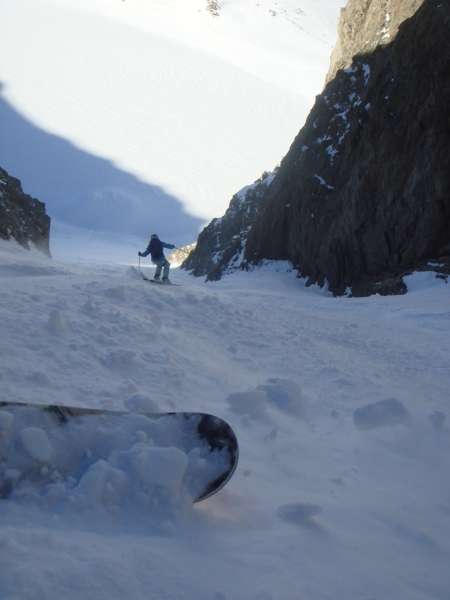 Heading into Trifide 1 and gonna rip the shit out of it as usual.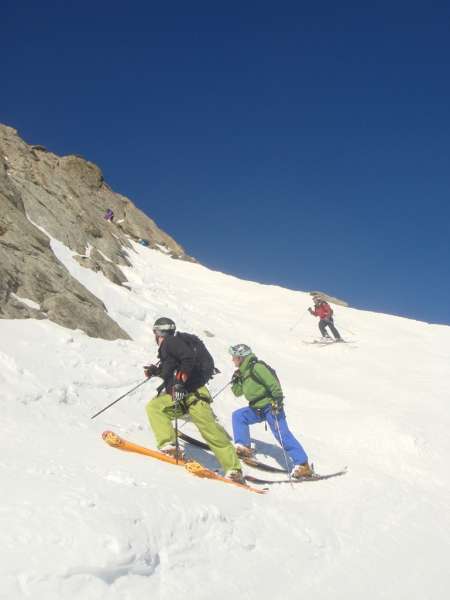 Me below probably thinking that I am saying something important, but not really.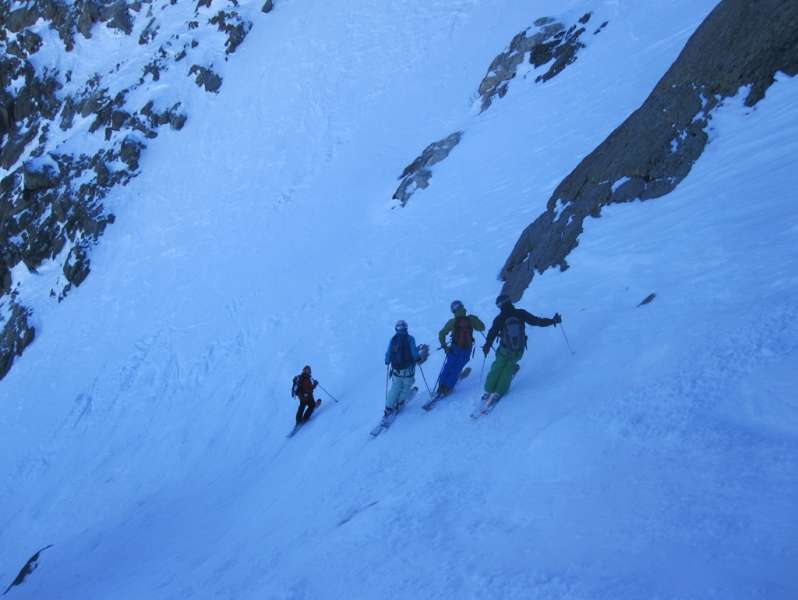 Not to toot your horn, but your ripping!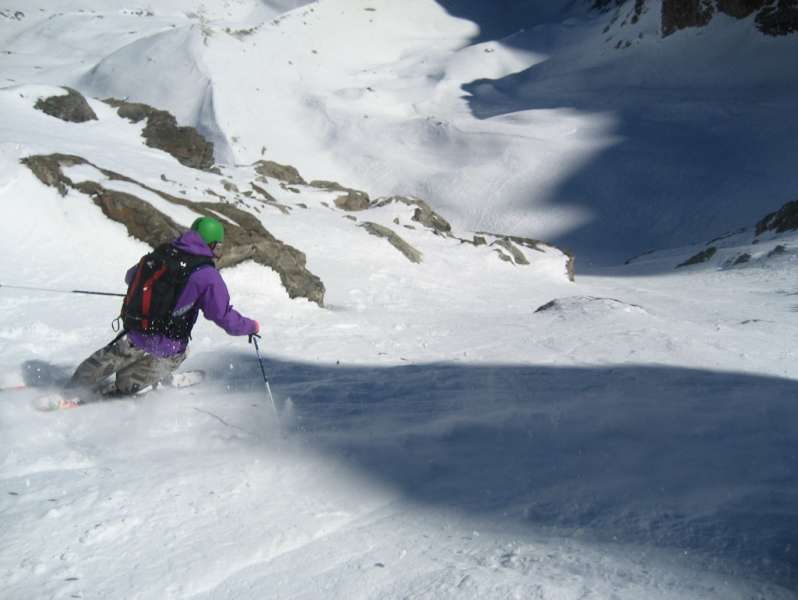 Everyone chased powder in Italy,  we sampled the terrain in La Grave!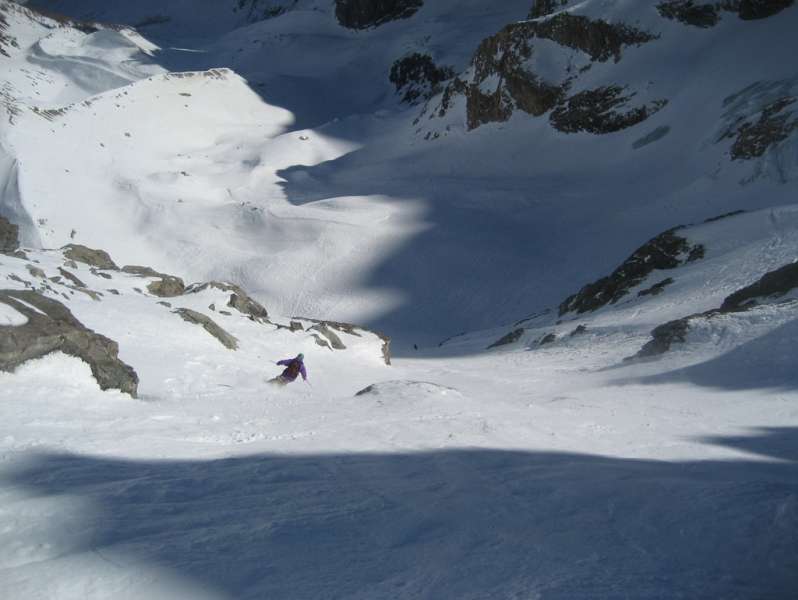 Skiing perfect corn in the exit of La Rama on the way to St. Christoph.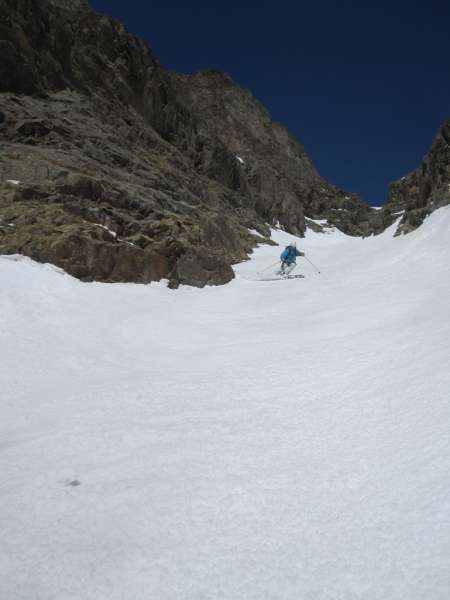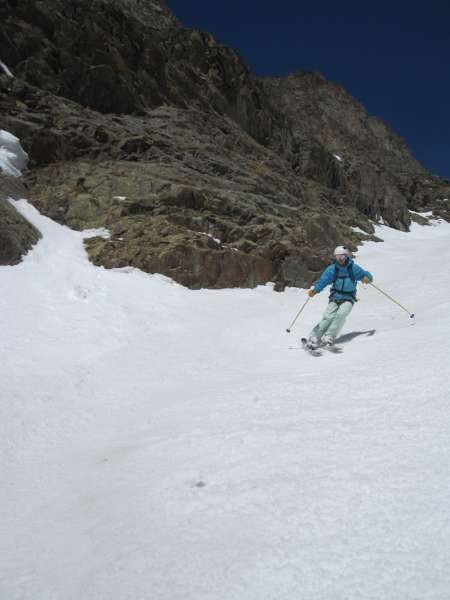 A nice break before the walk out in St' Christoph.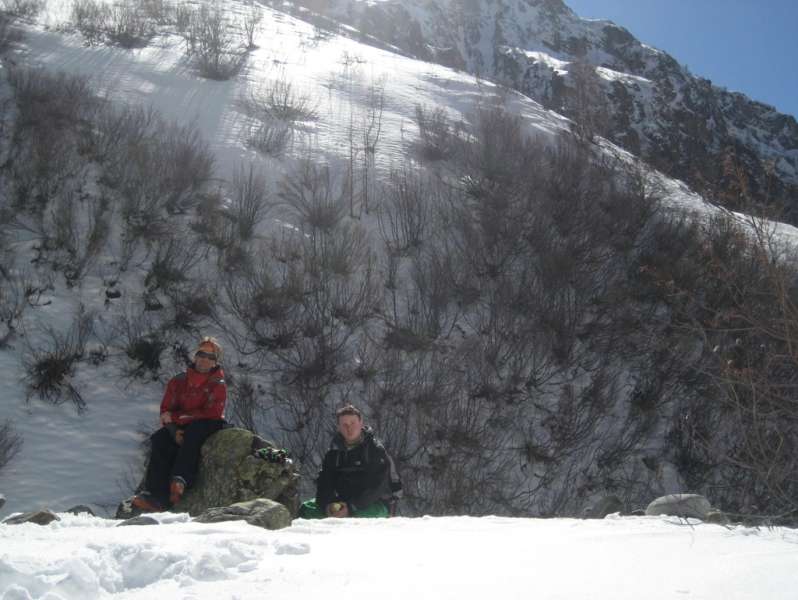 A great place to finish a run. Le Cordee.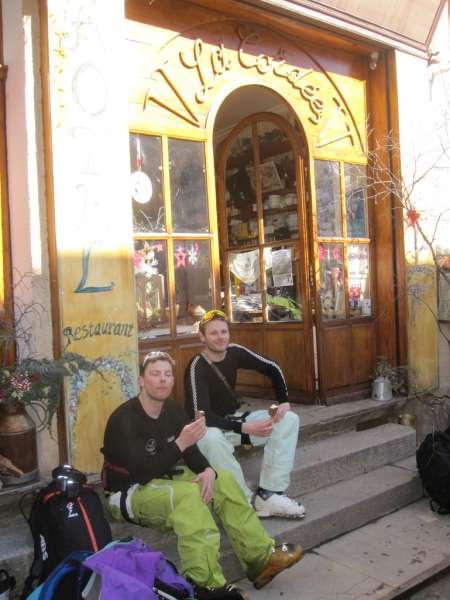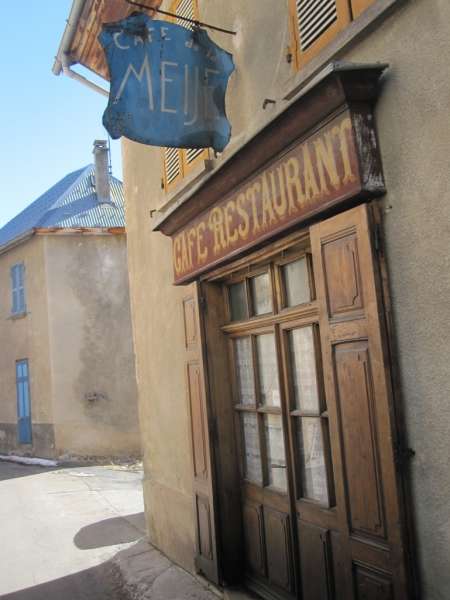 La Voute,  Not so many people going this year because you had to walk out,  but I think I had at least 12 runs in here this year, and they were all pretty damn good.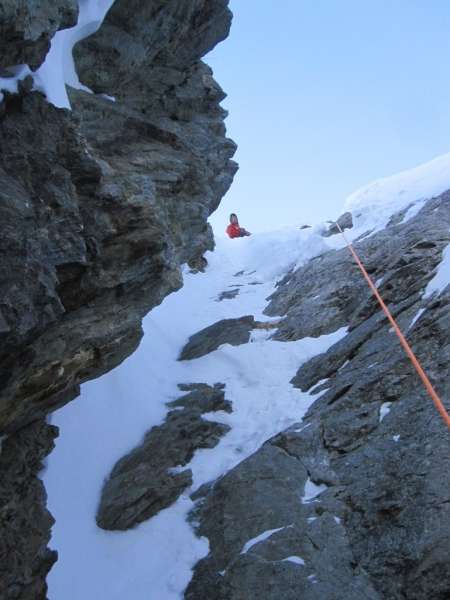 I don't have a photo , but I think there was some pole whacking while on rappel, Thats some definite GNAR points in my book.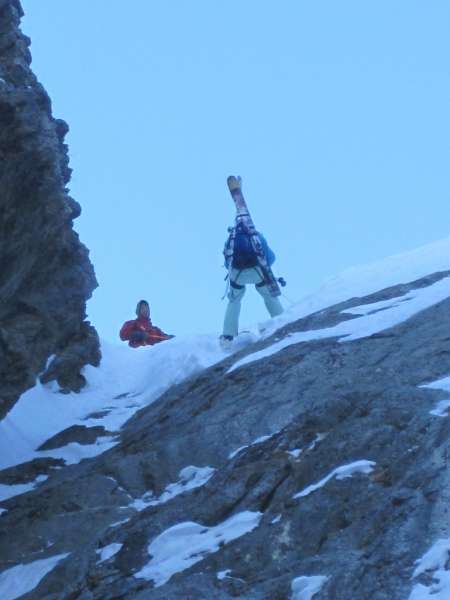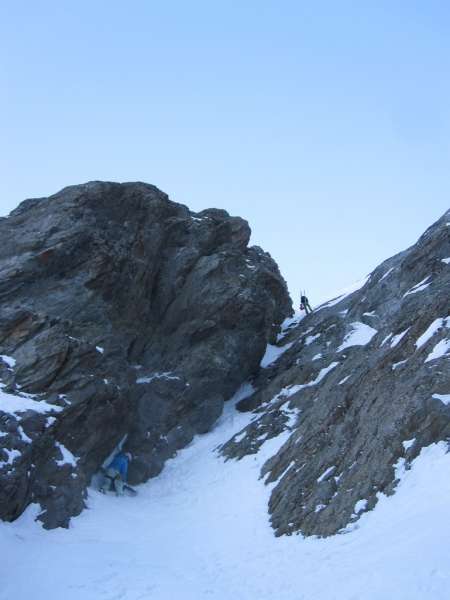 Trying not to look scared?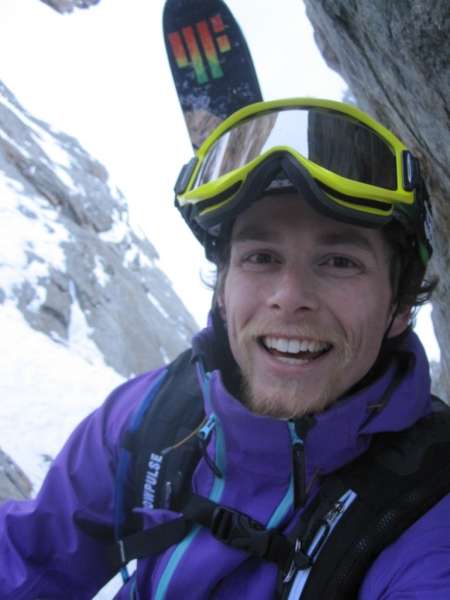 Ripping the shit out of this lower!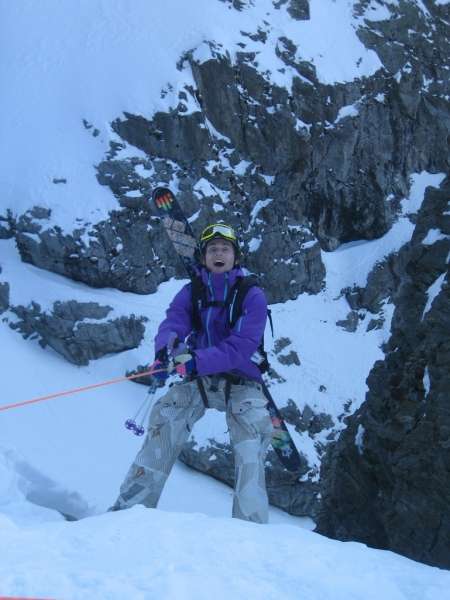 Looking down the first couloir after getting off the rappel in La Voute.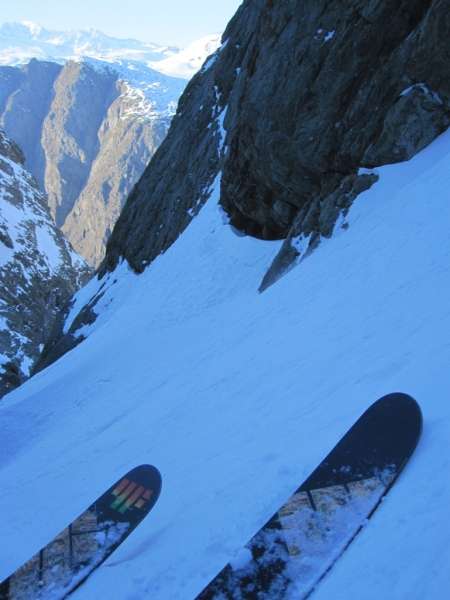 Trifide 2
I only guided this run 3 times this year, did your guide take you here, this is one of my favorite lines in La Grave from the lift with no hike that still takes you back to the lift.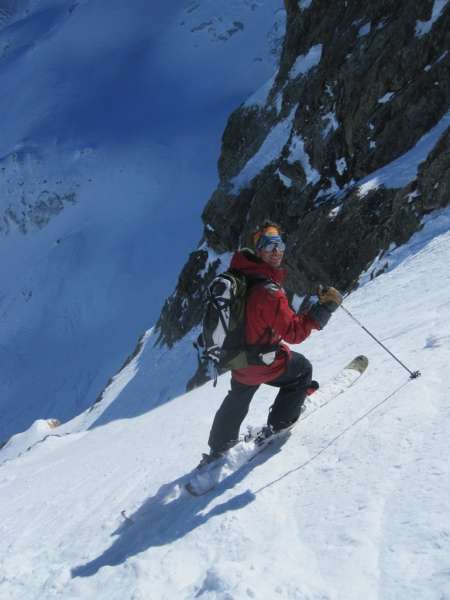 Thats me ripping the shit out of the crux moves.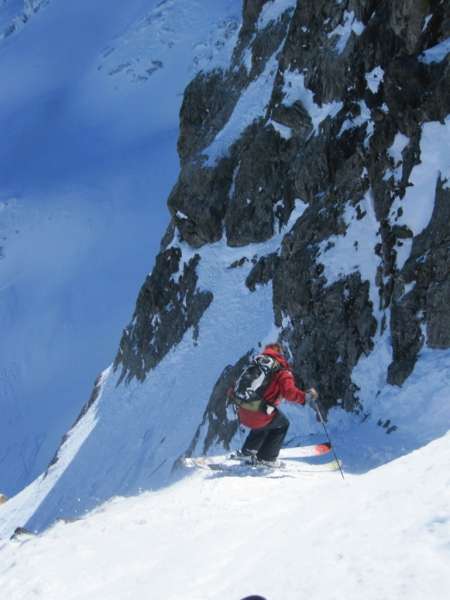 Thats another way to ski it, but I think you are losing points for loss in fluidity, but it was very nice use of the rocks.  Rocks in La Grave are in play!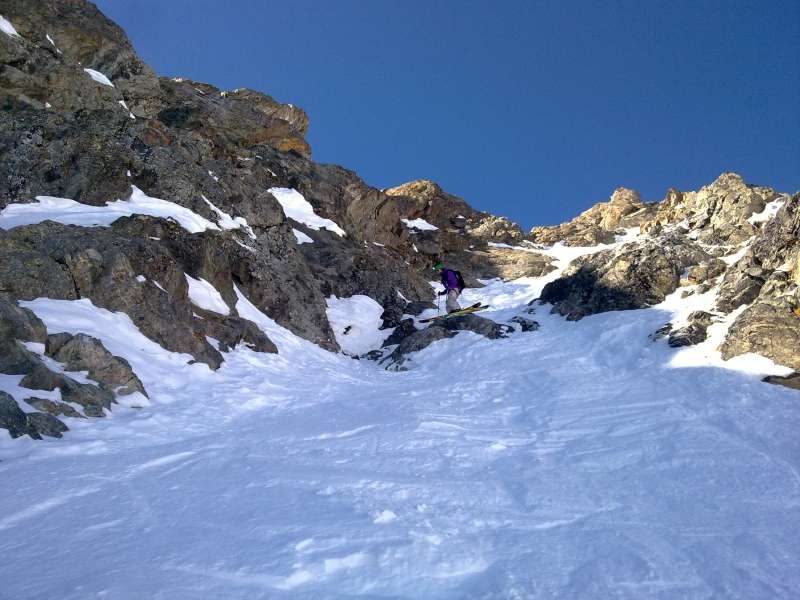 The boys in 1 taking pics down on us as we exited 2 back into 1.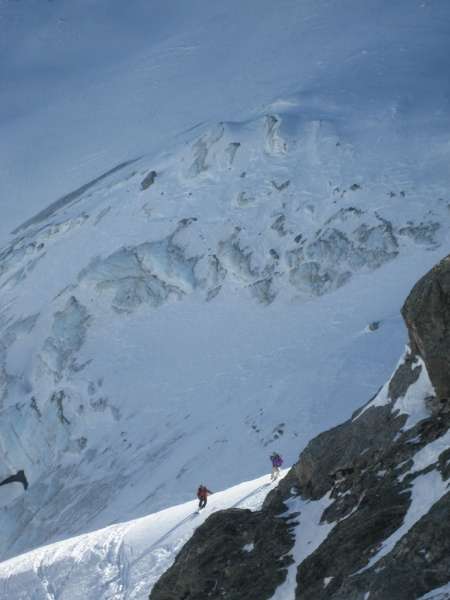 Ripping the shit out of the exit apron.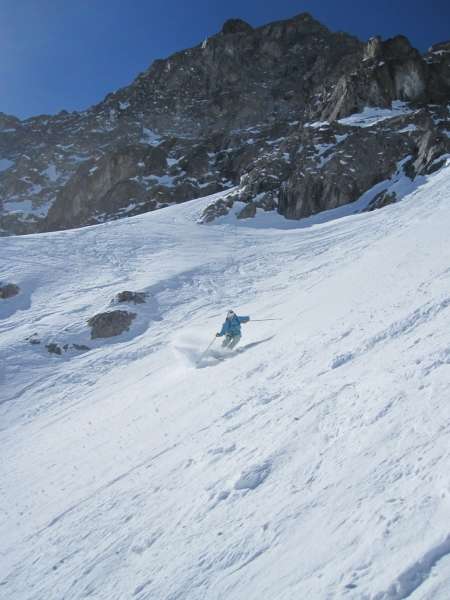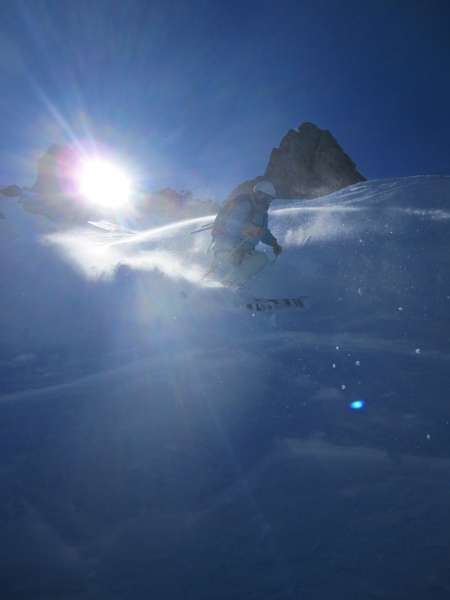 Celebrating life after Trifide's on the way back to 2400.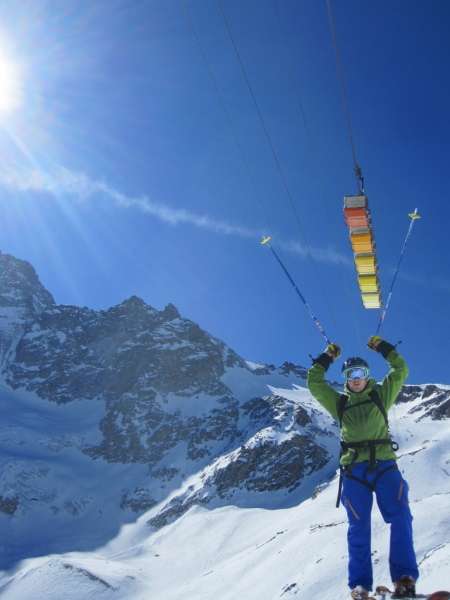 Gnarliest line of the week
I have always said grass is in play and that La Grave has some of the best grass anywhere, I am pole whacking the shit out of this to check stablility!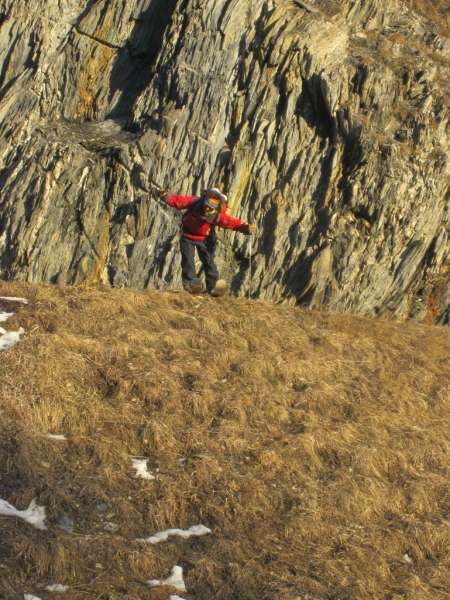 Commited, sending, and ripping the shit out of the grass.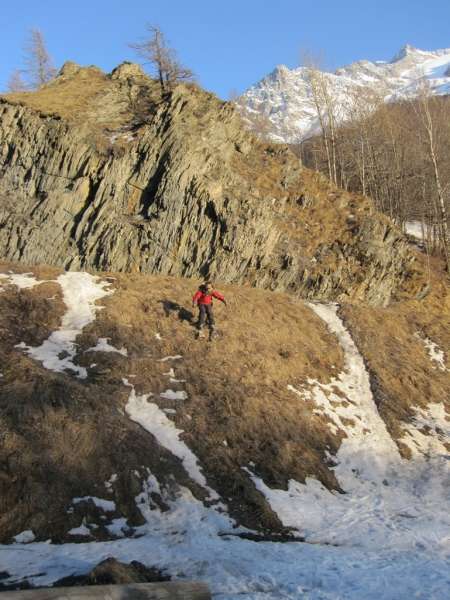 The Landing Strip!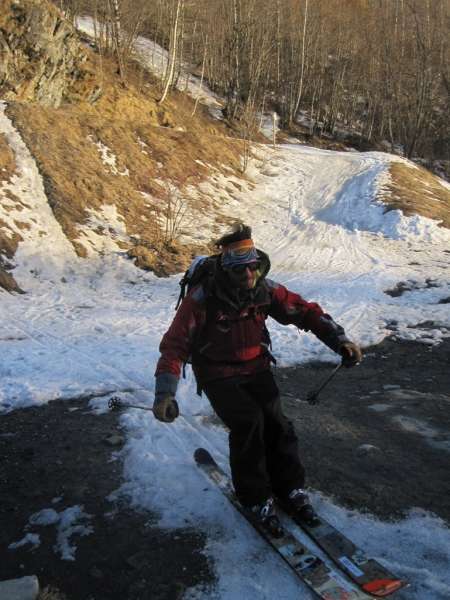 Some glamor shots in the Cote Fine, Pretty gay!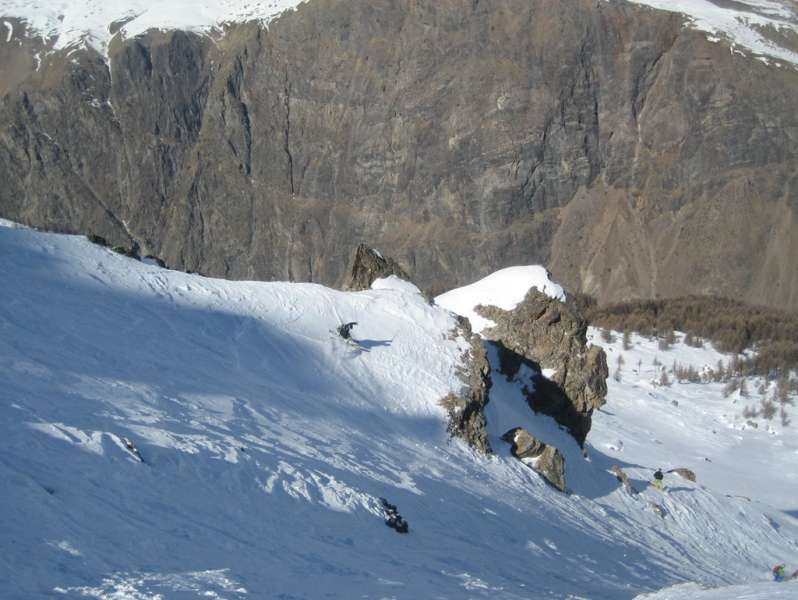 Even Gayer,  I should of done a daffy, that would of been so much gnarlier.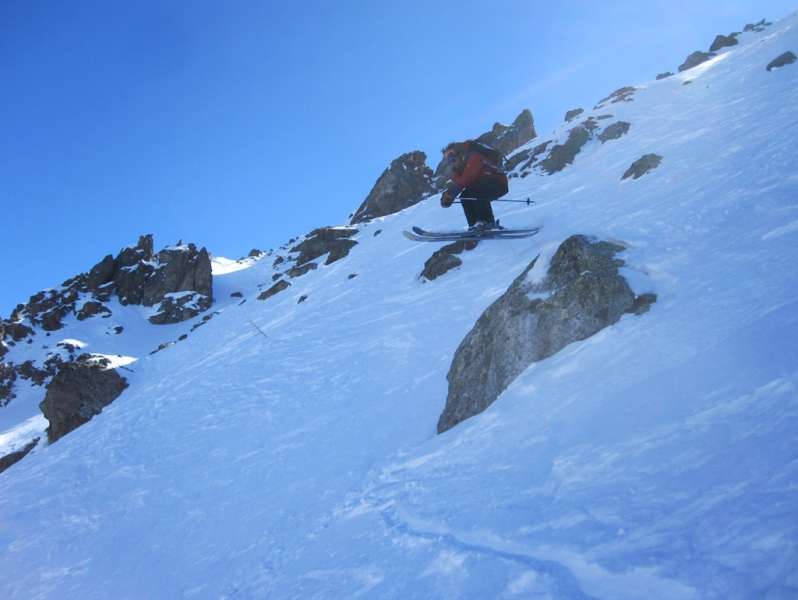 I think someone is in there element?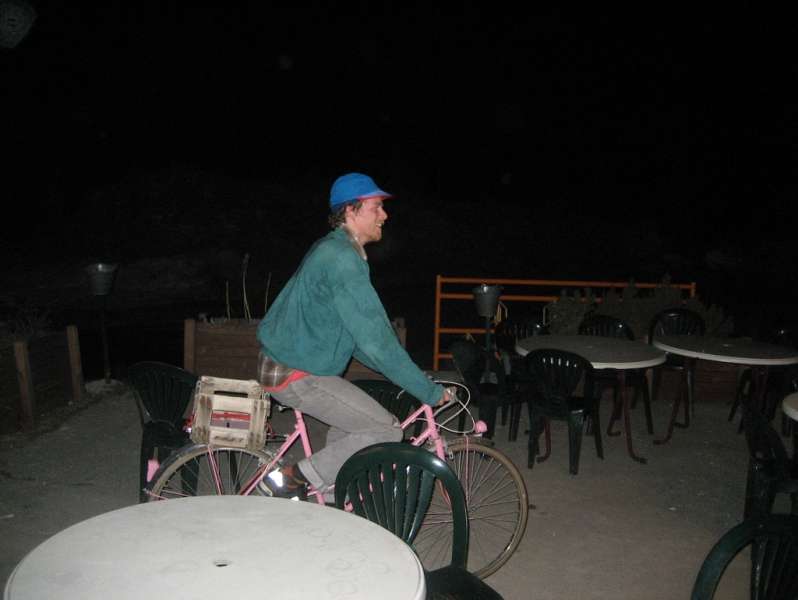 And as for the final photo here, No comment, I don't know if you gain points for this, I think you lose them, and possibly you get disqualified for a display like this,  They are playing eachothers asses and they call this move butt bongoing or something like that.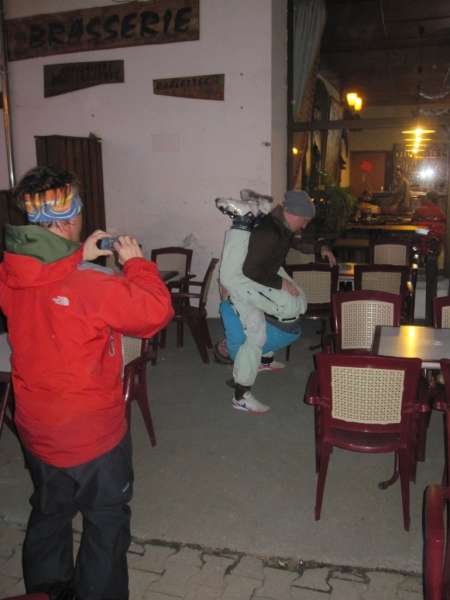 So after an amazing week, I proved that I am so much better than these guys and that I am still the best skier on this mountain,  if you don't believe me then read the next blog about skiing the Pan and getting the best BN points you can get, I am claiming the sickest BN ever possibly done!!!!
Thanks for a great week boys,  hope to see you all next year!